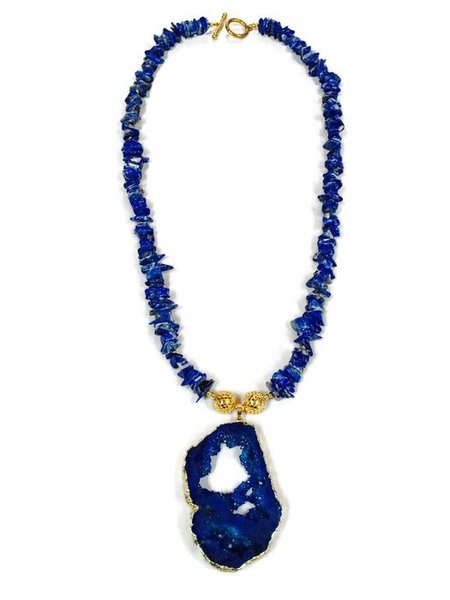 This necklace is made of Lapis Lazuli Chip Beads and is accented with a Gold Beads. It features a large Blue Druzy pendant outlined in gold.
Lapis Lazuli is a semi precious stone that is one of the most sought after stones in use since man's history began. Its deep celestial blue remains the symbol of royalty and honor, gods and power, spirit and vision. It is a universal symbol of wisdom and truth.
Druzy is the glittering effect of tiny crystals over top a colorful mineral. The Druzy quartz gems grow slowly over millions of year and are found as the very last layer of growth on agate or other colorful bases.
The necklace set includes matching earrings.
The necklace measures 30 inches long.