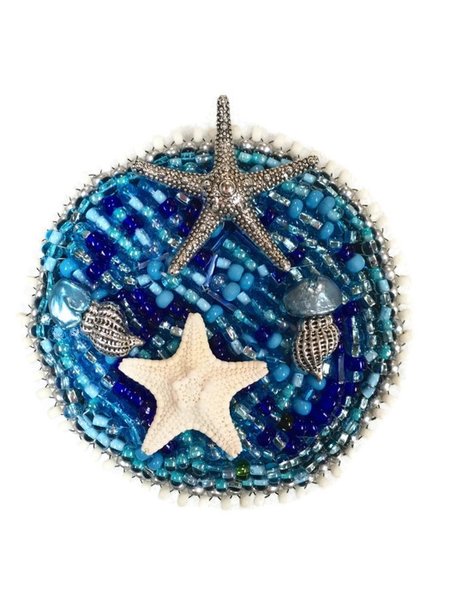 This broach is hand bead embroidered with various blue czech beads. It is accented with a Star Fish shell and metal sea shells.
The broach can also be worn as a pendant as the large metal Star Fish has a loop that can accommodate a chain.
The broach is lined with Ultra Suede fabric.